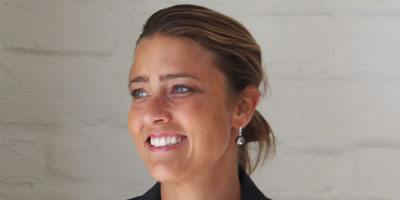 Caroline Edelstam, President
Ms. Caroline Edelstam is grandchild to Ambassador Harald Edelstam and co-founder of the Harald Edelstam Foundation and the Edelstam Prize. She is also the founder of Edelstam Institute of Education for Human Rights and International Affairs of which she is the Executive Director. During 2014, Ms. Edelstam was the Director of Fundraising at Ersta Diakoni and Ms. Edelstam previously worked as the Secretary General for African Medical & Research Foundation (AMREF) in Sweden, from 2009 to 2011. Prior to that she worked at Burson-Marsteller, from 2000 to 2009 and she has experience from a number of non-profit organizations, among others the Salvation Army, The Swedish Microcredit Foundation, the Foundation Min Stora Dag and she has been a member of the editorial board for the Swedish Fundraising Council's magazine from 2008 to 2010. Ms. Caroline Edelstam was 2011 ranked by" CSR i Praktiken" as one of the most influential people within the field of CSR and sustainable development in Sweden for her work at AMREF Sweden. She graduated from the American University of Paris in 2000 in International Corporate Communication and Art History.
Carlos Castresana Fernandez
Dr. Carlos Castresana Fernandez was in 2007 appointed High Commissioner of the International Commission against Impunity in Guatemala (CICIG). CICIG was created in 2007 as an agreement between the Secretary General of the United Nations and the Government of Guatemala. It is an innovative UN Rule of Law mechanism, an international prosecution office addressed to help Guatemalan authorities to protect the fundamental rights of the citizens, fight the impunity amounting to 98%, and dismantle the illegal clandestine structures infiltrated in their domestic security and justice system. Prior to this appointment, Castresana served as prosecutor in the Superior Courts of Justice of Madrid and Catalonia as well as in the Special Prosecutor's Offices against Drug Trafficking and against Corruption and the Public Prosecutor of the Supreme Court of Spain in 2005 and is of the lawsuit before the Spanish "Audiencia Nacional" which brought Pinochet before justice. Dr. Castresana also served as a Magistrate of the Territorial Court of Madrid and a District and Investigating Judge from 1986 to 1989.
Dr. Castresana, an associate professor of criminal law in the Carlos III University of Madrid, received the National Award for Human Rights in Spain in 1997 and the Human Rights Award from the Argentina Association of Human Rights in 1999. Castresana received the Medal of Honor from the Vice President of the Senate of the Republic of Chile and was awarded Doctor Honoris Causa by the Central University of Santiago Chile in 2006.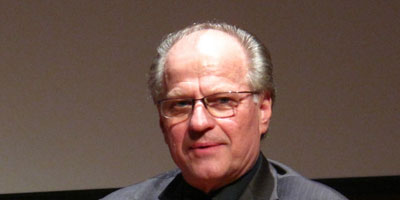 Karl-Erik Norrman
Ambassador Karl-Erik Norrman is founder (2002) and Secretary General of the European Cultural Parliament (ECP), the only Pan-European forum for cultural personalities of all sectors of Arts. The ECP has 160 members from 43 European countries. The ECP initiates projects and workshops, meets in plenary session in different European cities each year and discusses broad European themes, such as Democracy, Intercultural dialogue, European Cohesion, Media quality, etc.
As a Swedish diplomat for 30 years he served i. a. in Moscow, Peking, Geneva and Rome, dealing mainly with foreign policy, trade negotiations, cultural affairs, development cooperation, humanitarian affairs and the United Nations. As Ambassador since 1989 he was posted in Spain and Swedish Commissioner General at EXPO 92 in Seville and in the 1990ies head of the Cultural Department of the Ministry for Foreign Affairs. From 1995 he was Executive Member of the Commission for Sweden Promotion Abroad at the Foreign Ministry. Norrman has also been an opera soloist (tenor) and is the author of more than 20 books, i. a. about Democracy ("The Crisis of Democracy", in Swedish 2008), World Population matters , Germany, China, India, UN, theatre, opera, design, food, European identities and football. He participates in the public debate in Swedish, German, British, Scandinavian and other International media and conferences.
He is member of several International Boards, e.g. Place Branding and Public Diplomacy, London, Institute of Cultural Diplomacy, Berlin, Vizar Architectural Competition, Sofia, Music Mind Trust, Sussex, Harald Edelstam Human Rights Foundation, Stockholm, Fondazione Love Difference, Biella. He is married to German opera singer Doris Soffel, has two children and lives in Stockholm and Berlin.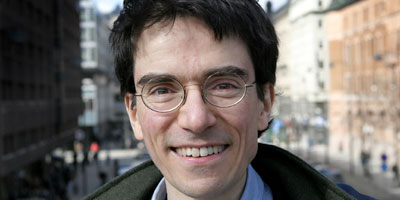 Brian Palmer
Mr. Brian Palmer is a social anthropologist at Uppsala University in Sweden. Previously he held the Torgny Segerstedt Guest Professorship at Gothenburg University, and before that he taught at Harvard. There his courses on civic courage and engagement attracted as many as 600 students per term, and in 2002 Mr. Palmer was awarded the Levenson Prize as Harvard's best lecturer.
The book Global Values 101 is based on Brian's Harvard courses. His doctoral dissertation, also at Harvard, explored Swedish conceptions of solidarity. In 2006, he and Per-Anders Forstorp published a book about rhetoric and symbolism in Swedish political campaigns. Mr. Brian Palmers has also done a study of how time pressures are recasting Swedes' inner lives.
Mr. Palmer is the research director of the Raoul Wallenberg Calendar, a collection of 365 accounts of individuals who took great risks for human rights, peace and democracy. The work is being published internationally in several languages and will be serialized on Radio Sweden on each day of 2013. Also he was a summer host of the radio program "Sommar" i P1 in 2004. He lectures in Sweden and internationally more than forty times per year, with a focus on civic courage and what Susan Sontag called "the simultaneity of wildly contrasting human fates."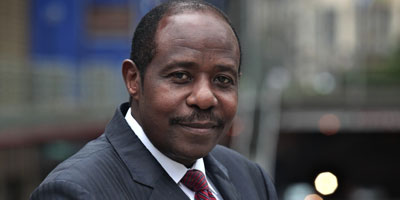 Paul Rusesabagina
Mr. Paul Rusesabagina is a former hotel manager whose story has been told in the movie Hotel Rwanda and in his autobiography, An Ordinary Man. As portrayed by actor Don Cheadle in the film, Rusesabagina saved the lives of 1,268 people during the 1994 Rwandan genocide. Mr. Rusesabagina served as manager of the Hotel des Mille Collines in Kigali and risked his life to shelter Hutus and Tutsis who were seeking refuge from the genocide that killed more than 800,000 people.
In 2000, Mr. Paul Rusesabagina received the Immortal Chaplains Prize for Humanity. In 2005 he received the highest civilian award in the United States, the Presidential Medal of Freedom, from President George W. Bush. That same year, Mr. Rusesabagina was also honored with the National Civil Rights Museum Freedom Award and the Humanitarian Award from the Conrad N. Hilton Foundation. After receiving these honors, he formed the Hotel Rwanda Rusesabagina Foundation to help provide voice to victims of genocide and support peace efforts in Rwanda and throughout the world. What started as a personal mission to teach the lessons of Rwanda has become an international movement to fight genocide throughout the world.
Juan E. Méndez
In 2010 Dr. Juan Méndez was appointed Special Rapporteur on Torture and Cruel, Inhuman and Degrading Treatment or Punishment by the United Nations.
The Secretary-General appointed Juan Méndez of Argentina as his Special Adviser on the Prevention of Genocide in 2004, on a part-time basis at the level of Assistant Secretary-General. Immediately prior to his appointment with the United Nations, Mr. Méndez was serving as President of the International Center for Transitional Justice. A native of Lomas de Zamora, Argentina, Mr. Méndez has dedicated his legal career to the defence of human rights and has a long and distinguished record of advocacy throughout the Americas. As a result of his involvement in representing political prisoners, he was arrested and subjected to torture and administrative detention for a year and a half during the Argentinean military dictatorship. During this time, Amnesty International adopted him as a "prisoner of conscience".
In 1994, he became General Counsel of Human Rights Watch, with worldwide duties in support of the organization's mission, including responsibility for the organization's litigation and standard-setting activities. From 1996 to 1999, Mr. Méndez was the Executive Director of the Inter-American Institute of Human Rights in Costa Rica. Between 1999 and 2004 he was Professor of Law and Director of the Centre for Civil and Human Rights at the University of Notre Dame, Indiana. Between 2000 and 2003 he was a member of the Inter-American Commission on Human Rights of the Organization of American States, and served as President in 2002.
He has taught International Human Rights Law at Georgetown Law School and at the Johns Hopkins School of Advanced International Studies, and he teaches regularly at the Oxford Master's Programme in International Human Rights Law in the United Kingdom. He is the recipient of several human rights awards, the most recent being the inaugural "Monsignor Oscar A. Romero Award for Leadership in Service to Human Rights" by the University of Dayton in April 2000, and the "Jeanne and Joseph Sullivan Award" of the Heartland Alliance in May 2003. Mr. Méndez is a member of the bar of Mar del Plata and Buenos Aires, Argentina and of the District of Columbia, United States, having earned a J.D. from Stella Maris University in Argentina and a certificate from the American University, Washington College of Law. Born on 11 December 1944 in Lomas de Zamora, Argentina, Mr. Méndez is of Argentinean origin and married with three children.
Hans Corell
Ambassador Hans Corell served as Under-Secretary-General for Legal Affairs and the Legal Counsel of the United Nations from March 1994 to March 2004. In this capacity, he was head of the Office of Legal Affairs in the United Nations Secretariat. Before joining the United Nations, he was Ambassador and Under-Secretary for Legal and Consular Affairs in Sweden's Ministry of Foreign Affairs from 1984 to 1994. From 1962 to 1972, he served first as a law clerk and later as a judge in circuit courts and appeal courts. In 1972, he joined the Ministry of Justice, where he became a Director in 1979 and the Chief Legal Officer in 1981.
Mr. Corell has been a member of Sweden's delegation to the UN General Assembly 1985-1993 and has had several assignments related to the Council of Europe, OECD, and the CSCE (now OSCE). He was co-author of the CSCE proposal for the establishment of the International Tribunal for the former Yugoslavia, which was transmitted to the UN in February 1993. In 1998, he was the Secretary-General's representative at the Rome Conference on the International Criminal Court. Since his retirement from public service in 2004, Mr. Corell is engaged in many different activities in the legal field, inter alia as legal adviser, lecturer, and member of different boards. Among other activities, he is involved in the work of the International Bar Association and the Hague Institute for the Internationalisation of Law. Since February 2006, he has been Chairman of the Board of Trustees of the Raoul Wallenberg Institute of Human Rights and Humanitarian Law at the University of Lund. He is the author of many publications.