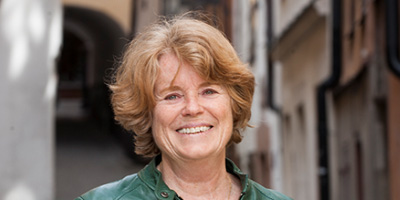 Chair of the Nomination Committee, Mrs. Lise Bergh
Lise Bergh has an extensive knowledge in Human Rights. She has a law degree and worked as legal advisor for the Swedish Trade Union Confederation, LO from 1976-1994 with a focus on workers' and unions rights. From 1994 to 1999 she was the Deputy Ombudsman for Gender Equality working both in theory and at a very practical level with discrimination law and women's rights. From 1999 to 2006 she was State Secretary for the Social Democratic Government, responsible specifically for human rights , national minorities ,democracy and discrimination law. From 2007 to 2014 Lise Bergh was the Director of Amnesty International, Sweden, one of the world's foremost human rights organizations. Today Lise Bergh is the vice Chair of Save the Children, Sweden and Executive Adviser in Human Rights and Labour Standards  for the Academy for Human Rights in Business where Executive Adviser , Human Rights and Labour Standards at the Academy for Human Rights in Busines where she is responsible for training in basic human rights and ILO core conventions.
Mrs. Lena Ag
Lena Ag is Secretary General of the Kvinna till Kvinna Foundation, one of the world´s largest supporters of women's organisations in conflict affected regions. Kvinna till Kvinna is one of the organisations worldwide who monitor and report about the implementation of Resolution 1325 and subsequent U.N. resolutions.
For many years Ms Ag has been active in areas of societal reform, with a focus on foreign policy and development issues connected to the women, peace and security agenda.
Lena Ag has previously worked in the cabinet of the Vice President of the European Commission and in the Swedish Ministry of Foreign Affairs.
She has a broad experience from civil society, working with organizations like Greenpeace and The Swedish Peace and Arbitration Society. She is one of the founding mothers of the Kvinna till Kvinna Foundation.
Lena Ag is a frequent contributor to national and international media op-ed's and a popular speaker at high level events. Her unwavering commitment to issues concerning women subjected to violence and discrimination has made her one of the most sought after experts within these areas.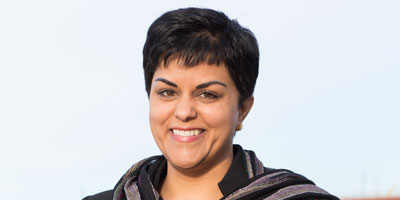 Ms. Parul Sharma
Parul Sharma, Principal of The Academy for Human Rights in Business at CSR Sweden, a human rights lawyer with extensive experience in CSR issues in so-called high-risk countries. She also as of 1st of September the Head of CSR Compliance at the Vinge Law Firm.  Human Rights Law Network India, Advisory to The European Public Law Center, Amnesty Business Group in Sweden, European Commission's development cooperation in South Asia, and Sandvik AB are some examples where Parul has worked on issues of human rights, anti- corruption, supply chain, labour laws, and CSR perspectives.
Parul has written a great number of articles on human rights concerns, she has authored four books- and 2013 her first children's book on right to water was published. Her fourth book on Human Rights in India was published in June 2015. She has conducted numerous workshops and trainings of multinationals, local, regional and international NGOs and governmental authorities on areas of women's, child, minority rights and the full spectrum of Human Rights- and anti-corruption issues.
She is the President of FIAN Sweden an international Right to Food organisation. She is the Ambassador to various Human Rights organisations working against trafficking, and for child rights; RealStars EU, Trygga Barnen Sweden, Jamghat a group of street children India. She is running a people's movement together with well-known PVCHR based in Varanasi/India. Parul Sharma is regarded as the most influential CSR expert in the Nordic region according to various regional rankings and one of the most influential environment activists in Sweden.
Ms. Silvia Escobar, Human Rights Ambassador, Spain
Ms Silvia Escobar founded the Spanish Section of Amnesty International and today is Spain's Ambassador for Human Rights. Ms Silvia Escobar set up the Human Rights Office in the Ministry of Foreign Affairs in Madrid. Ms Silvia Escobar organized the social services of the Spanish Red Cross. Ms Silvia Escobar has actively sought to understand and resolve drug-related problems. Ms Silvia Escobar will not rest until there are no causes left. Ms Silvia Escobar was born on September 13th, 1943 in Madrid.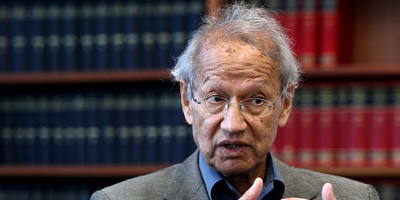 Professor Yash Ghai, UN's former Special Representative on Human Rights in Cambodia
Mr. Yash Ghai is a scholar in constitutional law. As of 2007 Mr. Yash Ghai is the head of the Constitution Advisory Support Unit of the United Nations Development Programme in Nepal. Until 2008, Mr. Yash Ghai was a Special Representative of the UN Secretary General in Cambodia on human rights. In September 2008, Mr. Yash Ghai resigned his post, following bitter arguments with the Government of Cambodia. Mr. Yash Ghai has been a Fellow of the British Academy since 2005. Mr. Yash Ghai was the Sir YK Pao Professor of Public Law at the University of Hong Kong starting in 1989. Mr. Yash Ghai has been an Honorary Professor there since his retirement in 1995. Prior to that, Mr. Yasi Ghai taught and did research in law at the University of Warwick, Uppsala University in Sweden, the International Legal Center in New York, and Yale Law School. Mr. Yash Ghai has also taught courses at the University of Wisconsin Law School, as part of an exchange program. Mr. Yash Ghai was the Chairman of the Constitution of Kenya Review Commission (which attempted to write a modern constitution for Kenya) from 2000 to 2004. Mr. Yash Ghai has also advised and assisted NGOs on human rights law-related work. Mr. Yash Ghai drafted the Asian Human Rights Charter—A People's Charter a project of the Asian Human Rights Commission. Mr. Yash Ghai grandparents came from North India, and were part of the waves of migration sponsored by the British Empire. Mr. Yash Ghai's father sent Mr. Yash Ghai to Oxford to study. Mr. Yash Ghai has written several books on law in Africa, the Pacific islands, and elsewhere. Mr. Yash Ghai was born 1938 in Nairobi, Kenya.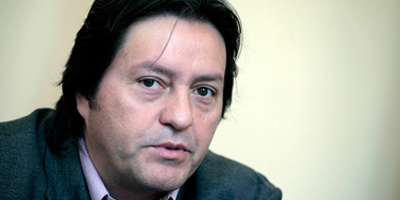 Deputy Tucapel Jiménez, Member of the Chilean Chamber of Deputies' Commission for Human Rights
Mr. Tucapel Jiménez is an electrical engineer running the Chilean political ties to the Party for Democracy (PPD). Mr. Tucapel Jiménez has been member of parliament since 2005.Mr. Tucapel Jiménez currently serves as deputy (Independent pro-PPD) in the period between the years 2006-2010 parliamentary and electoral district No. 27 for the El Bosque, La Cisterna and San Ramon The first year he was Chairman of the Committee DD.HH. Mr. Tucapel Jimenez is the son of a union leader murdered by the Pinochet dictatorship. Mr.Tucapel Jimenez Alfaro is a famous defender of human rights in Chile, through the trial in court for the murder of his father and active contributor to other causes. Mr.Tucapel Jimenez Alfaro is a sponsor for the Patio 29 general cemetery which was declared a national monument; there they found remains of the disappeared bodies. In 1997 Mr.Tucapel Jiménez formed (in honor of deceased father) Tucapel Jiménez Alfaro Foundation, which provides training to union leaders in Chile. Mr. Tucapel Jiménez was born on September 1st, 1962.
Professor Vitit Muntarbhorn, United Nations former Special Rapporteur on the Situation of Human Rights in Democratic People's Republic of Korea
Mr. Vitit Muntarbhorn is a professor at the Faculty of Law, Chulalongkorn University in Bangkok, Thailand. Mr. Vitit Muntarbhorn is the former executive director of Child Rights ASIANET, a regional network for the protection of children, established by UNICEF, the International Law Association of Thailand, and the Faculty of Law at Chulalongkorn University. Mr. Vitit Muntarbhorn has taught at a variety of institutions, including the Faculty of Law at Reading University in the United Kingdom, and at the Canadian Human Rights Foundation. Mr. Vitit Muntarbhorn established child/youth legal literacy projects to educate children about their basic rights, and produced a variety of educational materials, such as cartoons and games on child prostitution, child labor and consumer rights. In 1992 Mr. Vitit Muntarbhorn was the spokesman for the Campaign for Popular Democracy, Thailand. From 1990 to 1994, Mr. Vitit Muntarbhorn also served as United Nations special rapporteur under the United Nations Human Rights Commission, Geneva, with a global mandate on the sale of children. Mr. Vitit Muntarbhorn was a faculty member for Salzburg Seminar Session 320 on Beyond Child Survival: Promoting the Well-being of Young Children. Mr. Vitit Muntarbhorn is a graduate of Oxford University and the Free University of Brussels, and is a barrister at the Middle Temple in London. Mr. Vitit Muntarbhorn served as the United Nations Special Rapporteur on the sale of children, child prostitution and child pornography from 1990-1994. In 2004 he was awarded the UNESCO Prize for Human Rights Education.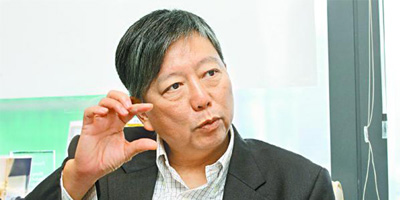 Lee Cheuk-yan, General Secretary of the Hong Kong Confederation of Trade Unions
Mr. Lee Cheuk-yan is the member of the Legislative Council of Hong Kong representing the New Territories West constituency. Mr. Lee Cheuk-yan is also General Secretary of the Hong Kong Confederation of Trade Unions, and the chairman of Hong Kong Alliance in Support of Patriotic Democratic Movements in China. Mr. Lee Cheuk-yan emigrated from Mainland China to Hong Kong in 1959. Mr. Lee Cheuk-yan graduated from the University of Hong Kong with a bachelor degree in civil engineering. Since Mr. Lee Cheuk-yan university days, Mr. Lee Cheuk-yan has been a labour and pro-democracy activist. During the student-led Tiananmen Square protests of 1989, Mr. Lee Cheuk-yan collected donations from Hong Kong and travelled to Beijing to hand-over the funds to student protesters at Tiananmen Square. He was detained by the authorities there and made to sign a confession letter before being allowed to return to Hong Kong. Since the events of 1989, Mr. Lee Cheuk-yan has remained a standing committee member of the pro-democracy group, The Hong Kong Alliance in Support of Patriotic Democratic Movements in China. In 1995, he was elected unopposed in a by election of the Legislative Council. Lee Cheuk-yan won and was re-elected four times since then. Mr. Lee Cheuk-yan has been a lawmaker for more than a decade, except a brief period during 1997 and 1998, when the sovereignty of Hong Kong was transferred to the People's Republic of China, and the Legislative Council temporarily became a Provisional Legislative Council, which was filled with people indirectly hand-picked by Beijing. Mr. Lee Cheuk-yan was born 12 February 1957 in Chaoyang, Guangdong.